This post has been compensated by Collective Bias, Inc. and AcneFree. All opinions are mine alone. #AcneFreeSummer #CollectiveBias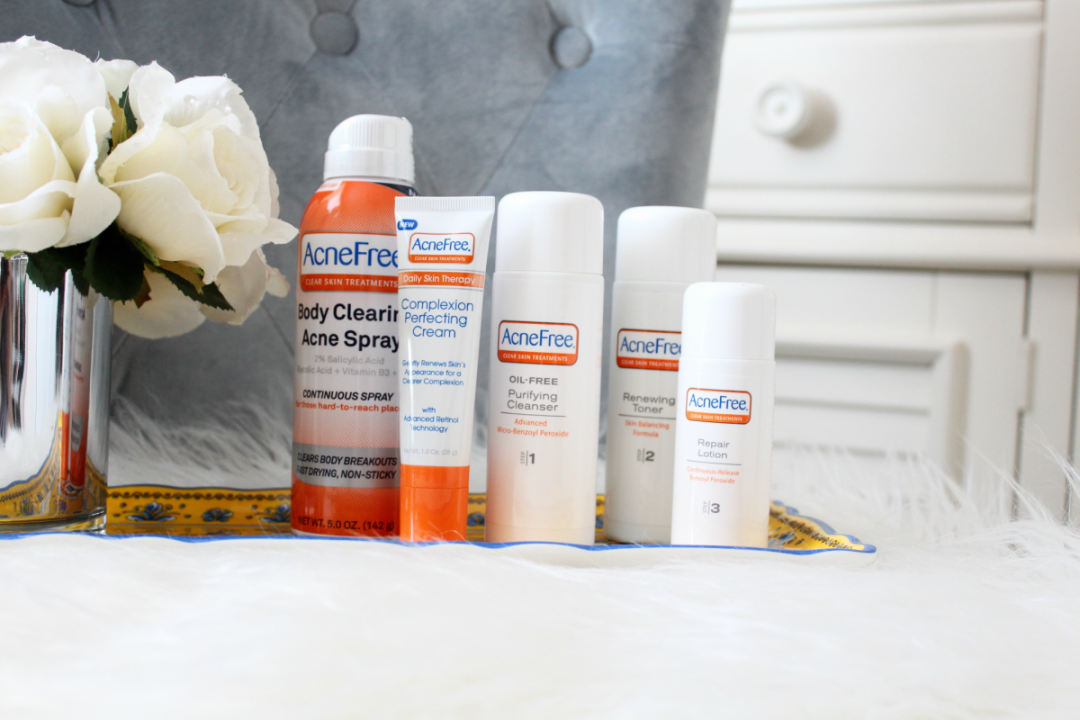 Hover over the picture above to shop the AcneFree line to get started on your #AcneFreeSummer
Summer is one of my favorite seasons. Spaghetti straps, sun kissed skin, beachy waves.....I'd say the key to that summer care free look is confidence. So how do we get that confidence? Well I know for me, one part of feeling confident is loving my skin....and that means no acne! Using the right products can really help keep your acne at bay, and help you to feel more confident in your skin all summer long.
I started using the AcneFree 24 Hour Clearing System, AcneFree Body Clearing Acne Spray, and the AcneFree Daily Skin Therapy Complexion Perfecting Cream to help care for my acne prone skin. The AcneFree line is effective and affordable and you can get it delivered right to your door from Amazon without having to leave your house, which makes it accessible to everyone.
So what are the steps I take to make sure I have an #AcneFreeSummer and feel confident in my skin? Keep reading to find out!
AcneFree 24 Hour Clearing System:
I love this system because it makes it easy for you to follow with a 1,2,3 step regimen. First I wipe all of my makeup off with a makeup wipe and then use step 1. the Purifying Cleanser to wash away all left over dirt and oil from the day. After lathering and rinsing off the cleanser, I then use a cotton pad and dab on step 2. the Renewing Toner. This toner helps control oil and balance uneven skin tone. Finally I will apply step 3. the repair lotion. This product contains Benzoyl Peroxide which helps keep oil and dirt from clogging your pores all day and night.
AcneFree Body Clearing Acne Spray:
A few years ago I started suffering from "backne" or back acne. I am always looking for a product to help clear up my skin especially in summer when I want to rock those spaghetti straps so I was so excited to try out the AcneFree Body Clearing Acne Spray. This product works great right after you get out of the hot shower when your pores are open. I spray a light layer all over the affected area. It is recommended to start off using it once a day and determine how your skin reacts to see if you should use it more often or less.
AcneFree Daily Skin Therapy Complexion Perfecting Cream:
I use the cream on acne prone areas to resurface skin cells for a clearer complexion. This is only used at night and you will apply a pea sized amount to only acne prone areas, It may tingle when you apply but that should not last long.
Get started on your #AcneFreeSummer so you can feel confident all summer long!